Our Pastor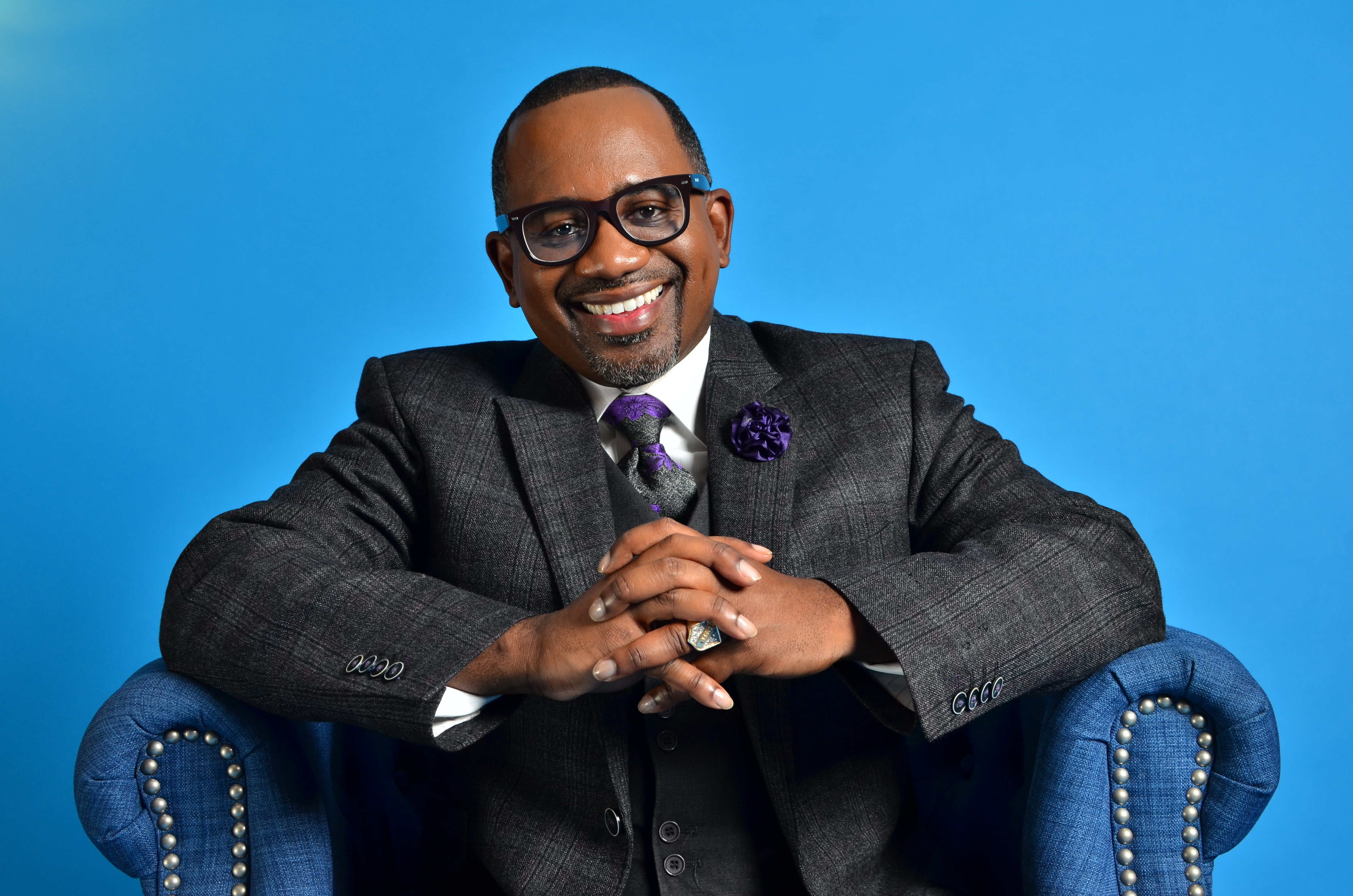 Bishop Robert Nichols, Jr.
God awakened Bishop Robert Nichols, Jr. more than 20 years ago and called him to the ministry. Since responding to that call with a "Yes, Lord," he has spent the rest of his days as a servant-leader, eager to share the Gospel of Jesus Christ with the world. His unique gifts and charismatic style of delivering the Word of God has impacted lives all across the country.
Bishop Nichols has been on fire for God since receiving salvation at age 17. Shortly thereafter, he was ordained as an elder in the Church of God in Christ. He humbly began ministering under the guidance of his father at Christ Holy Temple Church of God in Christ in Dallas, Texas. While there, he assisted Pastor Robert Nichols, Sr. in pastoral duties as well as the praise and worship ministry.
He founded the River of Life Church in December 1998, and since then he has poured into this rapidly growing ministry and traveled extensively to deliver a power-packed Word filled with messages of faith, hope, and salvation. His biggest passion of teaching faith principles has caused him to see many lives changed and countless others surrender to Christ. In April 2007, Pastor Nichols was elevated to bishopric and founded the Edification Fellowship of Churches (EFOC), which acts as a spiritual covering for inter-denominational and non-denominational churches throughout Texas and around the country.
In addition to heeding God's call to pastoral leadership, Bishop Nichols has a desire to positively impact the lives of all of God's people. From this passion, he founded Camp Boys to Men - an organization seeking to lay the foundation for boys between ages 6 and 17 by preparing them to become Godly men, and to be positive forces in their communities and families.
Other accomplishments include being featured on the Daystar Network, in the Dallas Morning News, and on the "Cooking with Christ" television show. He was recently recognized by President Barack Obama for his contributions to the DeSoto community and is actively involved in the DeSoto Police and Clergy Group (DPAC) - a partnership with law enforcement to help reduce crime in the area. Bishop Nichols is also an ardent supporter of the battered women's ministry and non-profit organization Women Called Moses.
He is an avid car collector, and enjoys spending time with his three beautiful children - LaDestiny, LaMiracle, and Robert Nichols, III.
Mission Statement
The River of Life Church is a place where the hurting, depressed, frustrated, and confused can find love, acceptance, help, hope, forgiveness, guidance, encouragement and empowerment to impact the community for God. We welcome you with the love of Jesus Christ to our church family.
"He that believeth on me, as the scripture hath said, out of his belly shall flow rivers of living water." John 7:38 (KJV)
Vision
It is the dream ...
Of a place where the hurting, depressed, frustrated and confused can find love, acceptance, help, hope, forgiveness, guidance, and encouragement
It is the dream …
Of sharing the Good News of Jesus Christ with the thousands of residents of DeSoto, TX and surrounding communities
It is the dream …
Of welcoming more than 1,000 members in the following of our church family – loving, learning, laughing and living together in harmony
It is the dream …
Of equipping every believer for a significant ministry by helping them discover the gifts and talents God gave them
It is the dream …
Of global outreach by sending and supporting career missionaries through the world, and through a global television ministry
It is the dream …
Of at least 5 acres of land in DeSoto,TX on which a large facility will be built that includes a sanctuary seating thousands, a counseling and prayer center, classrooms for bible studies and training sessions, an educational wing complete with childcare, a private school, recreational area, and a professional plaza for members starting small businesses. All the components of this God-inspired vision will be set in a peaceful, inspiring garden landscape, and will be designed to minister to the total person – spiritually, emotionally, physically, economically, and socially.